15.07.2021
Ivanyan and Partners identified as a GAR 100 practice at first attempt
+ add to binder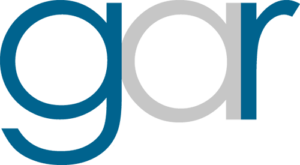 On 15 July 2021, Global Arbitration Review ("GAR") published the fourteenth edition of the GAR 100, the authoritative guide to the best international arbitration practices around the globe. Notwithstanding its recent establishment, Ivanyan and Partners' dedicated team of four partners and 12 counsel / associates has been named amongst the leaders in the field at the first time of asking.
Over the past 18 months, the practice has accumulated extensive experience in complex, high-profile international arbitration matters – one of the principle criteria taken into consideration by GAR. During this time, the firm has represented both host states (including the Russian Federation) and individual claimants in several sets of investment treaty arbitration proceedings and has been instructed in a series of significant commercial arbitration proceedings (including representing a Swiss bank in a series of Singapore-seated arbitrations under the SIAC Rules arising out of loan and related guarantee agreements breaches).
Baiju Vasani, partner, head of international arbitration: "I am delighted that our team is named among the leading law firms around the world. It is a well-deserved position in view of the complexity and scale of the projects we work on, not to mention that the firm is unique in the Russian market in its ability to handle significant disputes entirely in-house, including oral advocacy at hearings."
GAR is the leading global resource on international arbitration news and community intelligence. Now in its 14th edition, the GAR 100 annually ranks leading practices worldwide, based on the extensive qualitative analysis of their international arbitration matters, proving that a firm regularly works on "serious" projects before credible arbitrators.