07.12.2020
The firm is among the TOP-5 legal advisors in Russia – Pravo.ru-300
+ add to binder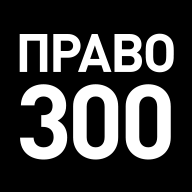 On 5 December 2020, the results were published by Pravo.ru-300, the leading Russian legal ranking. Ivanyan and partners is recognised as one of the best law firms in Russia in eight categories and as market leader in two of them, Commercial Disputes and Tax Advisory.
On this extremely competitive market, the firm is included in Groups 1 and 2 in all fields of law in which applications were submitted:
Group 1
- Commercial Disputes (mid-market)
- Tax advisory

Group 2
- Competition
- Corporate / M&A
- Finance / Banking law
- Insolvency
- Natural Resources / Energy
- Real Estate / Construction
For the third time in a row, the firm is ranked among the TOP-5 law firms in Russia by revenue (#4) and gained TOP-10 positions by number of lawyers (#7) and revenue per lawyer (#8).
Pravo.ru-300 was founded in 2010. Today the ranking conducts the most representative and large-scale research into the Russian legal market.

Full 2020 ranking results (in Russian).