29.11.2019
Ivanyan and Partners builds International Arbitration practice headed by Baiju Vasani
+ add to binder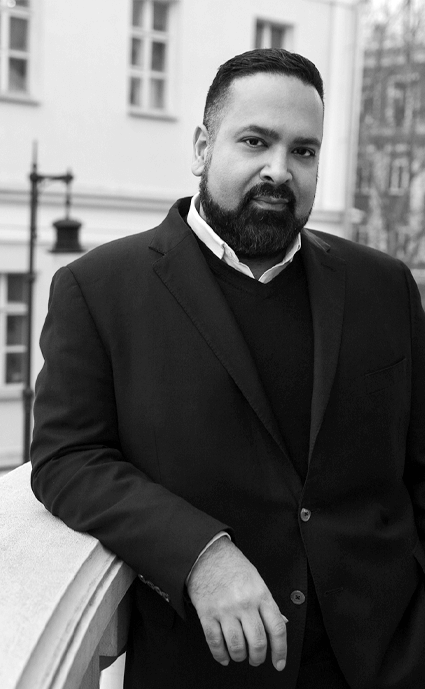 Baiju Vasani, an international arbitration lawyer and arbitrator with significant experience in international dispute resolution in the USA and UK, has joined Ivanyan and Partners. He will head the firm's newly-formed International Arbitration practice and become Managing Partner of the firm's first-ever international office, which will be established in Europe in early 2020.
Baiju Vasani has served as lead trial counsel and arbitrator in international arbitrations across a range of sectors and industries involving ICSID, ICC, LCIA, ICDR, SIAC, UNCITRAL, BITs, the Energy Charter Treaty, and public international law. He has also advised states on negotiating and drafting investment treaties, and investors on (re)structuring their investments for maximum treaty protection consonant with tax and corporate governance strategies. He is a Senior Fellow in International Law at SOAS University of London, a Fellow of the Chartered Institute of Arbitrators, and on the arbitration panels of various institutions worldwide, including ICSID. He has previously served as an Adjunct Professor of Law at Georgetown University, USA, and has regularly been ranked by his peers for expertise in international arbitration by Best Lawyers in America, Chambers USA, Chambers UK, Who's Who of International Commercial Arbitration, Legal 500, Guide to the World's Experts in Commercial Arbitration, and Reuters' Super Lawyers.
Khristofor Ivanyan, Partner:
"Welcoming a lawyer of Baiju's expertise and calibre to Ivanyan & Partners marks a new horizon for our firm's dispute capabilities and the representation of our clients overseas. He will lead our new international arbitration practice and our very first international office in Europe to be established shortly, both of which will allow us to serve more effectively than ever our key clients in their disputes worldwide. This move validates the exceptional efforts our existing lawyers have made over the last decade to place us among the leading law firms in Russia in Public International Law and global dispute resolution".
Baiju Vasani, head of practice:
"I'm truly delighted to join Ivanyan & Partners and grateful to be invited to build on the sterling work the firm has already accomplished in developing a market-leading international disputes practice. Khristofor's inspiring vision for the future of the firm internationally, along with the impressive portfolio of international arbitration casework already existing for key firm clients, rendered this a perfectly synergistic opportunity for the firm and for me. I look forward to working with my new colleagues in Moscow and St. Petersburg in building our first international office in Europe in 2020 and beyond".
Immediately prior to joining Ivanyan and Partners, Baiju was a partner with Jones Day in London and Washington, DC. He is licenced to practice law as a Solicitor in England & Wales and as an Attorney-at-Law in the District of Columbia, USA. He has English law degrees from King's College, University of London, the London School of Economics, and Oxford University, and an American Juris Doctorate from Northwestern University School of Law.